De
clutter
"Have nothing in your house that you do not know to be useful, or believe to be beautiful."
– William Morris
What

is decluttering and

why

do it?

In a nutshell, decluttering is all about freeing up physical and mental space by clearing it of possessions that are non-essential and that strain your life and your mental energy.
Decluttering:
when

and

where

?

If any one or more of the following statements apply to you
impaired by too many belongings, clutter, or disorganisation
swamped in a "paper battlefield"
planning to welcome guests or a new arrival
preparing to move or sell your home
I can help you declutter your:
kitchen
hallway
bedroom
living space
wardrobes
utility room
office (and paperwork)
garage
loft
or any other area you would like to instill with a "Dose of Zen".
What is the
process

?

In a typical decluttering project, I will help you to:
determine in which order to tackle the designated areas
empty each nominated space completely, one by one
decide what to keep and what to let go
remove unwanted items from your home.
Decluttering can be a daunting and stressful process. But I will guide you every step of the way, helping you decide what is best to keep, to sell, to donate, or to throw away. You will always stay in control and be the one who makes the decisions. For every object, you can decide to keep it for good, or to put it aside for a later re-evaluation if you are hesitant.
I understand the emotional impact a decluttering journey represents. I will work by your side and will support you throughout the entire process. My deepest wish is for you to feel comfortable. With that in mind, I guarantee a totally confidential service, I never judge, and I am considerate and respectful of your emotions and your choices at all times.
"A cluttered home, rather than a haven from stress, is a big stressor in itself, and intensifies the frustration and exhaustion (that an already-stressed person feels)."
– Elizabeth Scott (Stress Management Expert)
Linzi's story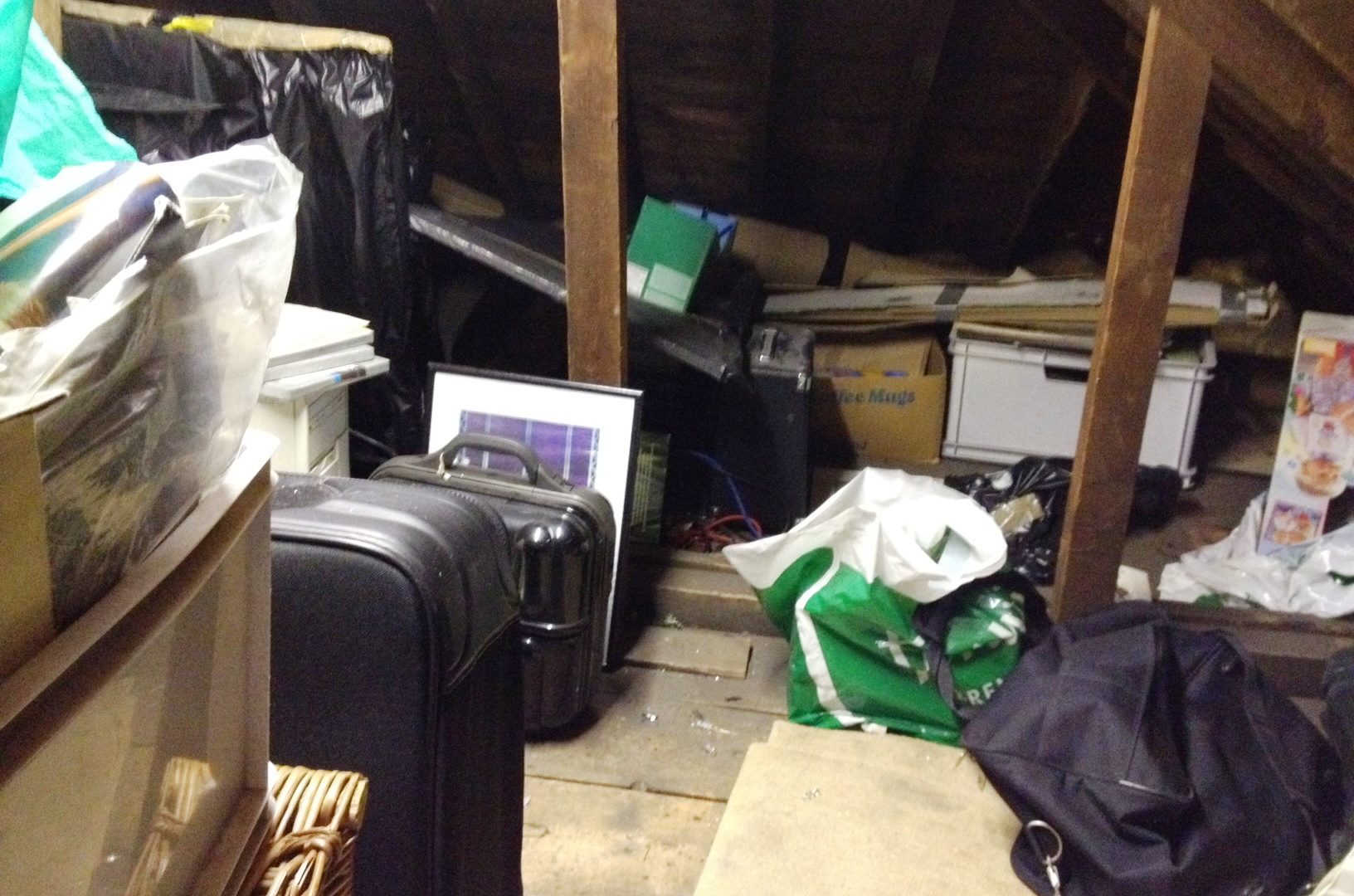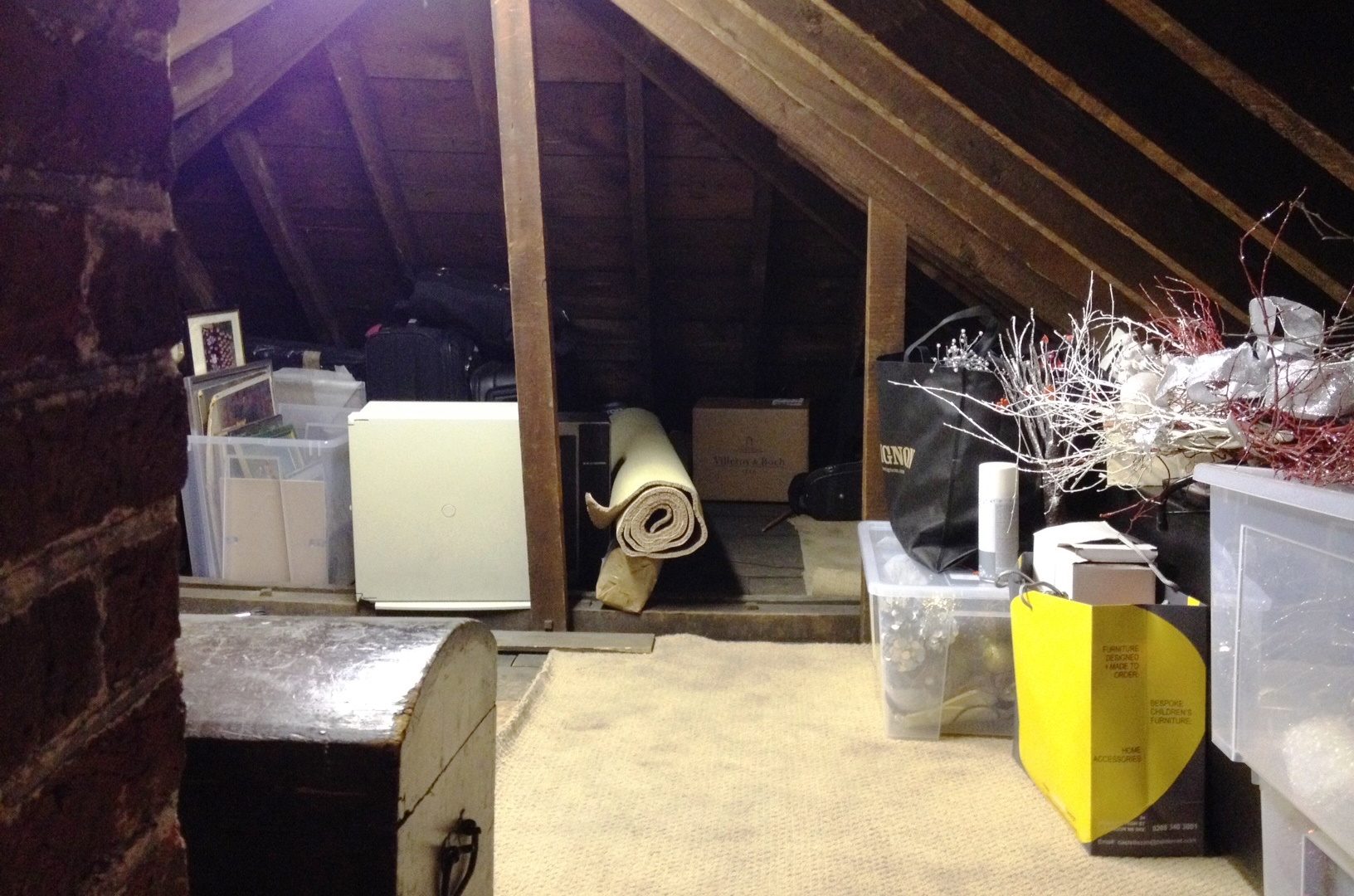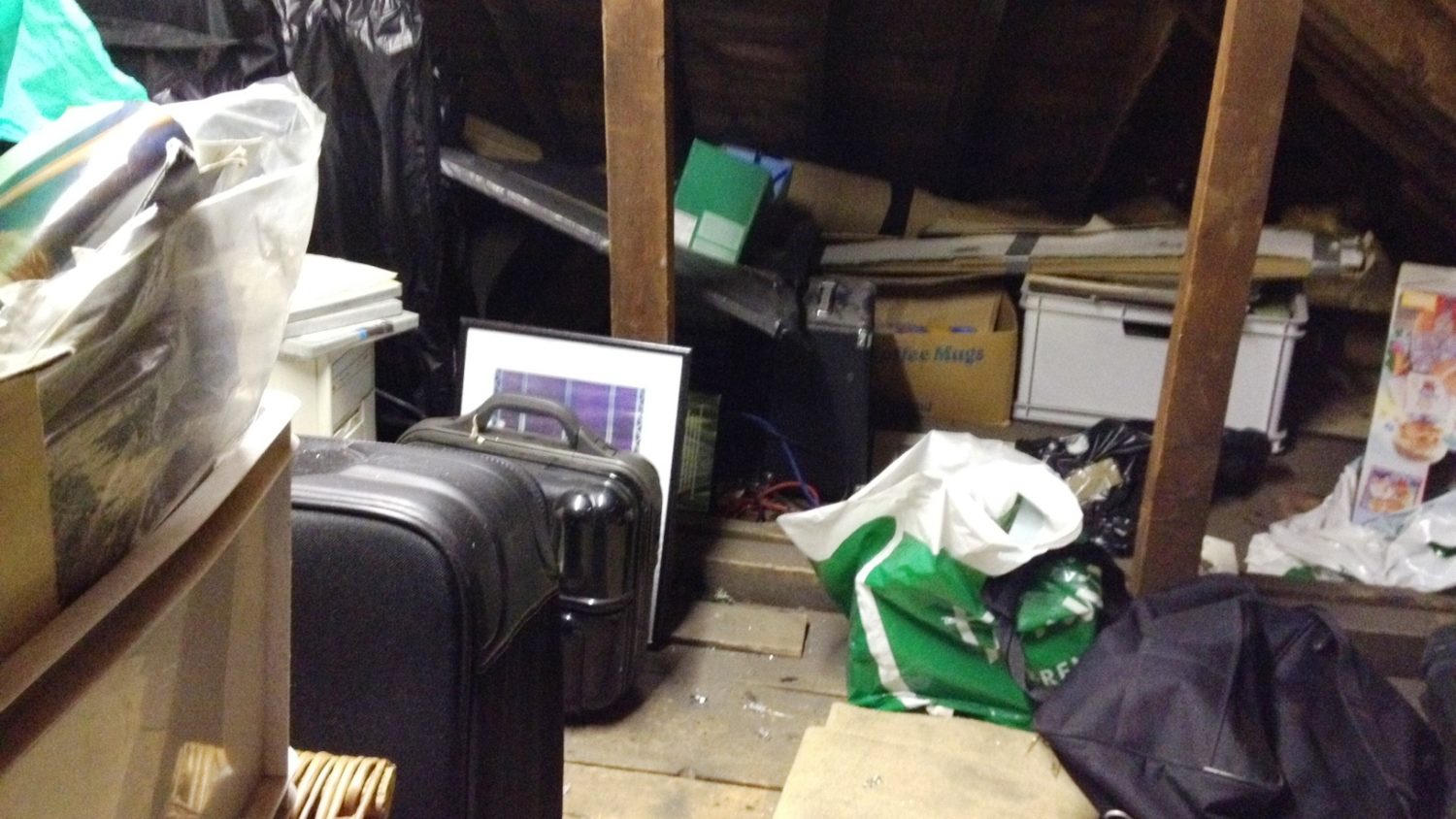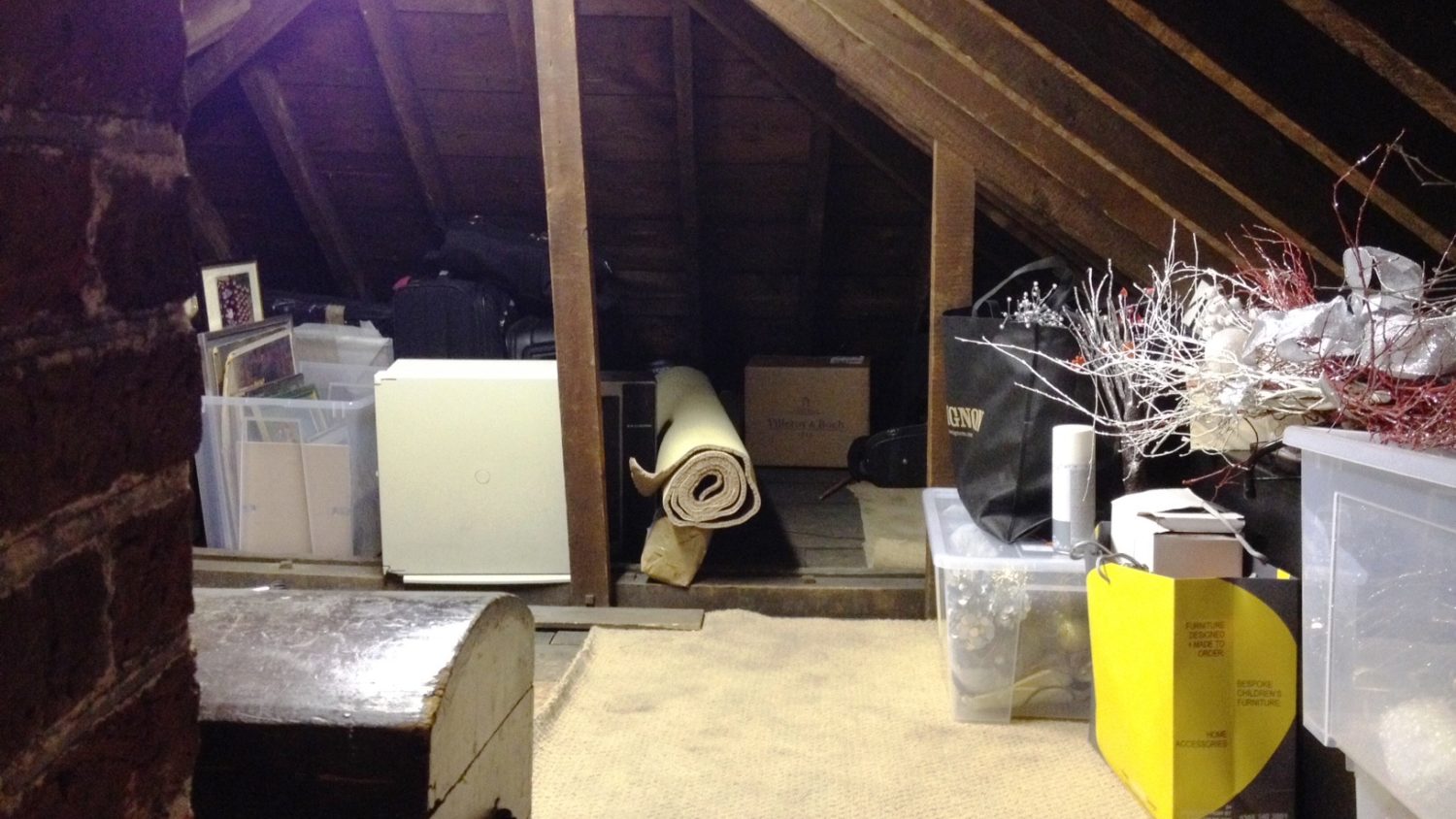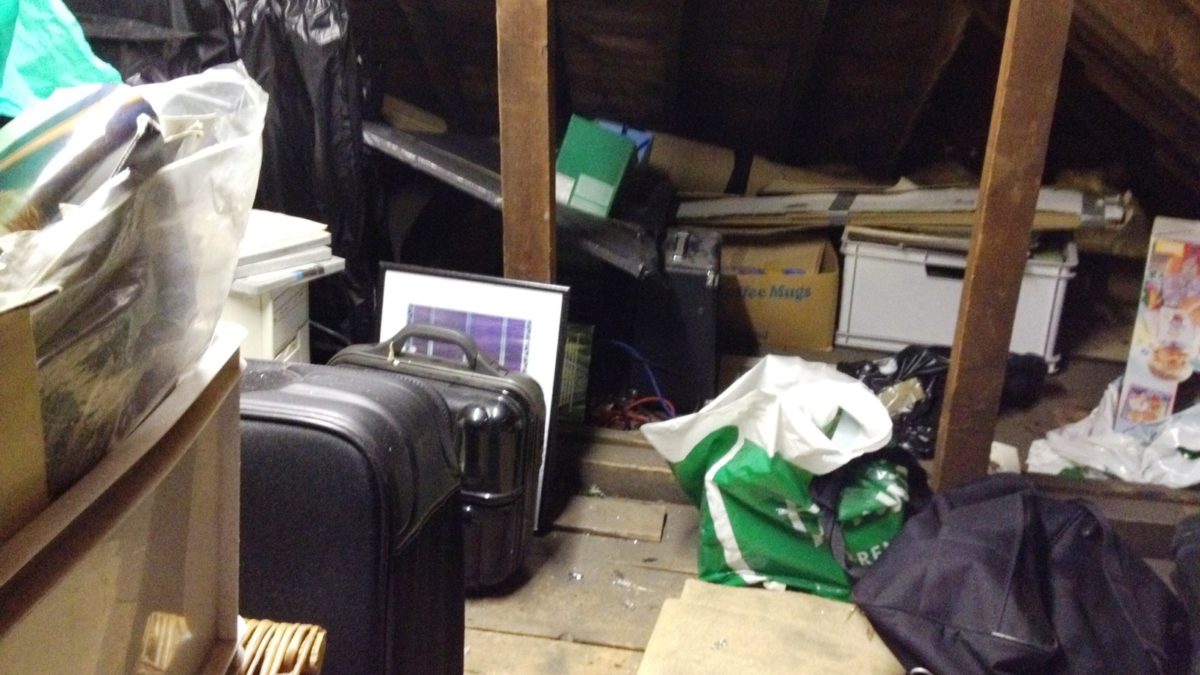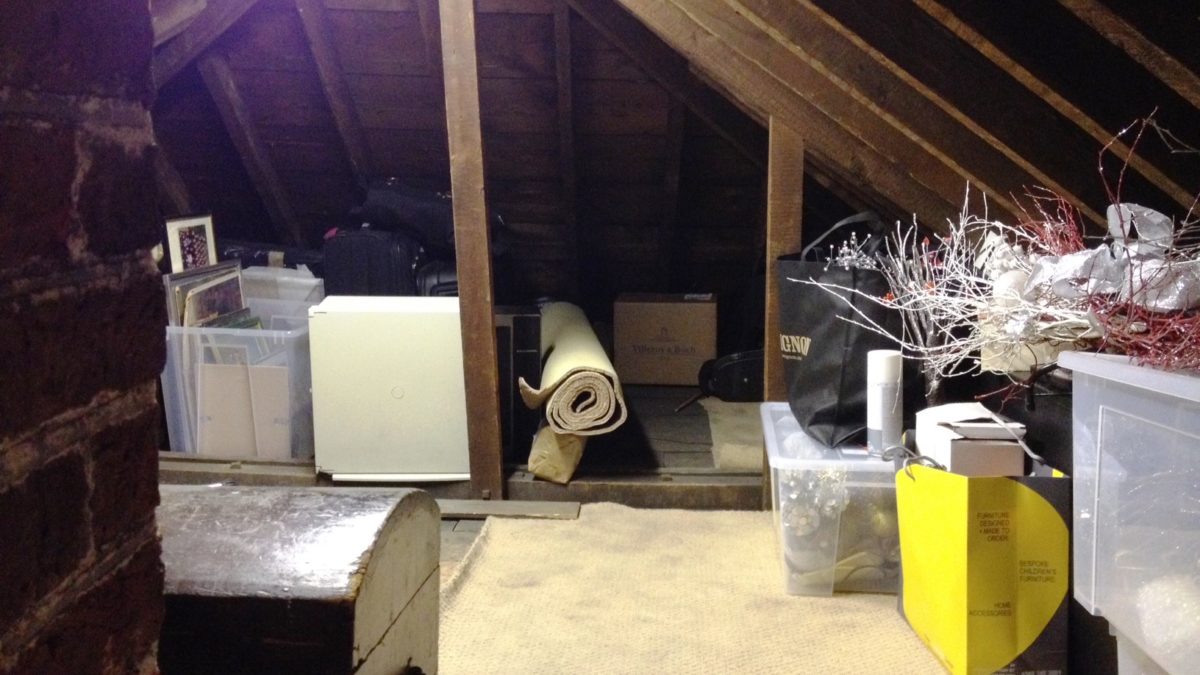 In her spotless and very organised house, Linzi was totally depressed by the state of her attic. For the last 35 years, it had served as a dumping ground. While the space was out of her sight, it was not out of her mind! She felt really anxious and ashamed about showing me this part of her house.
Together, we cleared up one space of the attic after the other. We sorted out every single item. For each one Linzi decided either to donate it, to throw it away or to keep it. We hoovered the attic for the first time in 35 years, and salvaged a used-but-clean piece of carpet to cover the floor. We emptied existing boxes of their junk, and filled them with what Linzi wanted to keep. The boxes were then individually organised, labelled, classified by item type, and neatly stowed. The attic gained extra storage space and Linzi could now use it for items that until then had been accumulating in the adjacent room (Christmas decorations, Christmas tree, vintage guitars, etc.).
At the end of the session, both the attic and the room next to it were like the rest of Linzi's house: perfectly under control.
Linzi got rid of the heavy weight that was obstructing her mind in one single day… what a relief!
"I have no hesitation in recommending Isabelle for all your decluttering jobs for as soon as I met her, I knew she was the right person for me. She offers practical, sensible guidance and encouragement and fully understands the emotional attachments people have with their possessions. My attic needed serious, urgent attention and by the time we finished, she had transformed it into a fully functional, organised space. Brilliant! Thank you, Isabelle!"
Linzi